Egg Donation Program
Egg Donation • Surrogacy • Support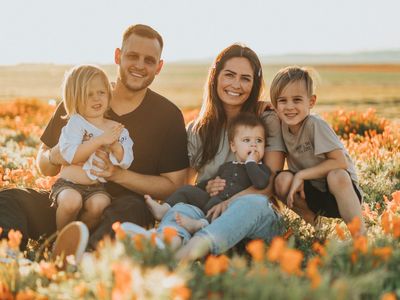 Creative Conception, Inc has been helping people build their families through Egg Donation and Surrogacy for 26 years; our Team of knowledgeable staff is comprised of women who have all been Egg Donors, Surrogates or Intended Parents. We've traveled the road of infertility on both sides of the journey so we can speak first-hand to helping you become a parent through both Egg Donation and Surrogacy.
When you partner with Creative Conception, Inc, our Team can provide you referrals to fertility clinics/physicians, reproductive attorneys and other professionals that may be needed in your journey.
Starting your search to find an Egg Donor may feel overwhelming but we are here to help you find a donor who is a great fit for you and to guide you every step of the way. The information below provides an overview of the steps in our Egg Donation program.
1. Consultation
Intended Parents fill out an Intake form on our website and schedule a consultation so we can walk you through our process. Some Intended Parents choose to have a consultation after they've searched the database.
2. Search Donor Database and Select Favorite(s)
Once logged into our Client Portal, you're able to search out extensive donor database. When you find Egg Donors who you're interested in, you select them as your "Favorite(s)."
Your Intake Coordinator works with you to prioritize your donor(s) list.

We reach out to donors to check their availability and confirm their compensation.
3. Confirm Donor(s) Availability
Your Intake Coordinator confirms your selected donor's availability and that she'd like to move forward.
Donor's profile and past cycle records, if applicable, are sent to your IVF clinic for approval.
If she's available and approved, it's a match!
Your Intake Coordinator introduces you to your Case Manager to lead you and your donor throughout the rest of your journey.
4. Case Management
Your Case Manager will provide full support to you and your Donor throughout this phase of your journey by:

Providing you with the paper work you need to move forward.

Coordinating your Donor's psychological evaluation and in-person medical screening as well as all monitoring appointments.

Coordinating travel arrangements and accommodations, if necessary.

Providing you an attorney referral for you and your Donor, if requested

Facilitate getting escrow set up.

Facilitating communication between you and your Donor.

And more
***Your Case Manager and the CCI Team is with you ever step of the way***
Creative Conception, Inc works with bright, young women across the United States and internationally. Our donors go through an extensive screening process and must meet the following qualifications:
Must be genetically female between the ages of 20-29 years old
Body Mass Index (BMI) lower than 28
Have a High School Diploma or above
Non-smoker
No current use of drugs or excessive alcohol
No tattoos or piercings within the last 12 months
Healthy personal and family medical history
No more than one occurrence of the same cancer in family history (except non-genetic cancers, such as leukemia and lung).
Understand the time commitment and dedication it takes to complete a cycle
Both Intended Parents and Donors have choices on the level of communication and the type of relationship they'd like to have. Please see the definitions below describing each type of Donor arrangement.
Known Donation
Describes an arrangement where the Intended Parents and the Donor have an existing relationship. The Donor could be a friend, sibling, family member, etc.
Open Donation
Describes an arrangement where the Intended Parents and the Donor agree to exchange full names and contact information; they can also meet and have a phone/video call.
The level of communication will vary after the initial interaction; some relationships may continue to grow whereas others will leave the door open to communicate only if medically necessary or if the resulting child wishes to know more.
Semi-open Donation
Describes an arrangement where Intended Parents and the Donor don't know each other's identities but may exchange first names and have restricted communication facilitated by an Agency, donor registry or an attorney.
In general, Intended Parents and the Donor don't communicate beyond this initial interaction and don't exchange full contact information.
Anonymous Donation:
Describes an arrangement where the Intended Parents and the Donor do not know each other's identities and don't intend to contact one another in the future.
Aliases such as "Intended Mother," "Intended Father," and "Donor ID Number/First Name" may be used in the written agreement between both parties.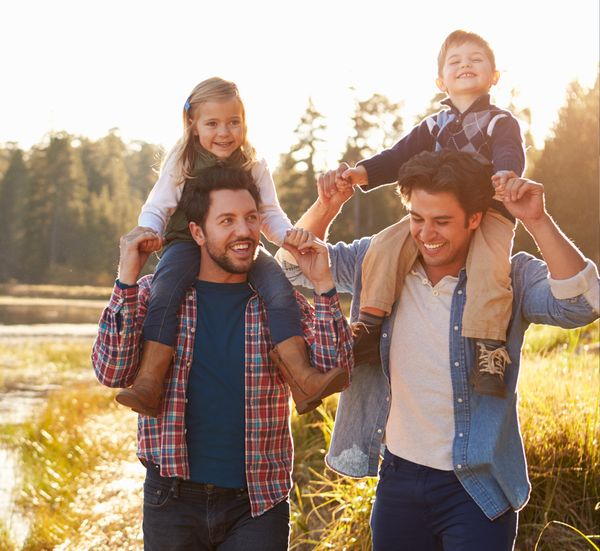 More Egg Donor Questions?
Identifying a surrogate is different. You will be given a profile, which consists of a medical history, personal motivational, and pictures of a surrogate. If you decide the profile is a good potential, you will meet with her and her husband/partner, along with a CCI representative.
Couples that do not live in California must still meet with the surrogate before moving ahead.
More Surrogacy Questions?

If you are in need of a surrogate and/or egg donor, please complete our Contact Information for Intended Parents Form.

If you want to be an egg donor with our program and have read the requirements, please complete our Egg Donor Screening Form.

If you want to be a surrogate with our program and have read the requirements, please complete our Surrogate Screening Form.