Egg Donation Program
Egg Donation • Surrogacy • Support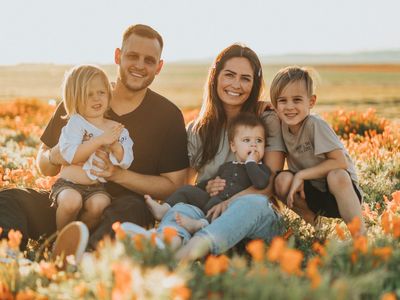 Intended Parent(s)
Creative Conception, Inc is located in Orange County, California. However, we help couples and individuals build their families all over the world. We work with over 50 IVF doctors nationally and internationally, so it is likely we work with your doctor. We recruit our donors across the United States and have an extensive screening process. With several Team members being repeat Donors, we have the experience, expertise, and passion to help you find a donor who is a great fit for you. We look forward to partnering with you on your journey to parenthood. CCI does not discriminate against age, marital status or sexual orientation.
How Do Couples Find the Right Donor?
Get referrals of egg donor agencies from your doctor.

Call and talk to the director
Ask for an information packet
Interview more than one agency (How do they recruit and screen donors?)
Make a connection with the agency
Why Do Women Need Egg Donors?
Since 1984, we have been utilizing egg donors for women who do not have their own eggs. The procedure has a very good success rate; approximately 50% – 80% of women become pregnant using donor eggs. An additional 100,000 women could benefit from egg donation because they have one or more of the following medical conditions:
Premature ovarian failure (early menopause) by definition prior to the age of 40
Ovaries malfunction due to gonadal atrophy
Resistant Ovarian Syndrome
Surgical removal and ovarian failure secondary to chemo or radiation therapy
Carrier of autosomal or x linked genetic diseases
Women who have apparently normal ovarian function, but are not unable to respond to medications that stimulate her ovaries.
Without Donor Oocyte Programs, these women would not have the opportunity to create their family.
The decided number of embryos resulting from this egg-sperm combination will be transferred to the uterus or put into the fallopian tubes of the Intended Parent. The remaining good quality embryos are cryo-preserved (freezing) with the consent of the Intended Parent(s). If the embryos or egg-sperm combinations implant, the Intended Parent should have a normal pregnancy. There is still the risk of miscarriage and ectopic pregnancies.
There are two types of Donors in our Donor Program:
Donors Recruited By Creative Conception, Inc- This donor can be anonymous or identified; meetings can be arranged through CCI.
Donors Recruited By The Intended Parent(s) – This is a donor who is known, such as a relative, or friend. This donor would still need to follow protocol of CCI.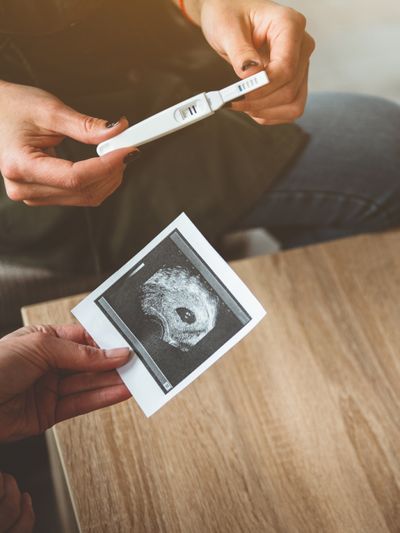 Intended Parent(s): Most IVF Centers require the following:
The husband/partner have a semen analysis update at least six months prior to the procedure.
Creative Conception, Inc and most centers highly recommend that the Intended Parent(s) have contact with a psychologist to review third party issues.
Both husband and wife, have a series of blood tests completed. Your doctor will order the blood tests required and they must be current each year.
The intended mother has additional tests required if over the age of 44 years old. (EKG, Chest x-Ray, Mammogram, Chemistry Panel and a consult with an Obstetrician.)
California courts have consistently upheld the intended parents' rights and obligations to their parenthood when they use an egg donor or surrogate to help create their families. This will generally hold true regardless of whether the parents use their own genetic material, donated eggs.
Most couples have many questions regarding egg donation and surrogacy. This is a very personal decision. Our staff will provide the educational information you need to make informed decisions as to what is best for you.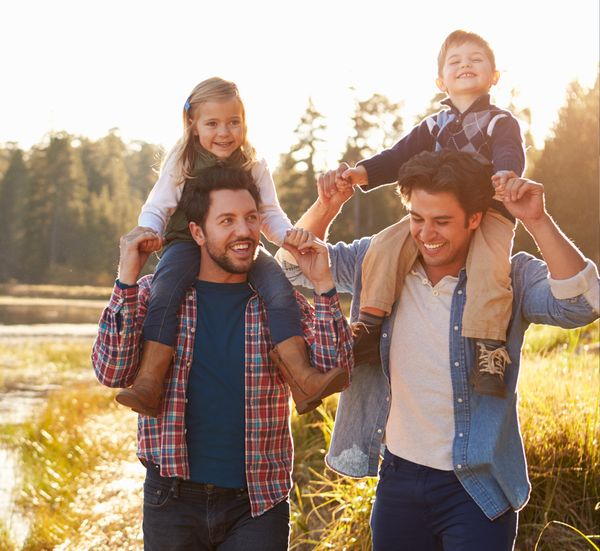 When you retain Creative Conception, Inc. to help match you with an egg donor you are given several options. You may review the potential donor photographic catalog, along with medical history, personal & motivational, and past history of any previous donations with results. It is also possible to meet with the prospective donor if you are looking for a more personal assessment. You may choose an anonymous approach where you receive No photos but will receive medical history, personal & motivational and a characteristic outline.
More Egg Donor Questions?
Identifying a surrogate is different. You will be given a profile, which consists of a medical history, personal motivational, and pictures of a surrogate. If you decide the profile is a good potential, you will meet with her and her husband/partner, along with a CCI representative.
Couples that do not live in California must still meet with the surrogate before moving ahead.
More Surrogacy Questions?

If you are in need of a surrogate and/or egg donor, please complete our Contact Information for Intended Parents Form.

If you want to be an egg donor with our program and have read the requirements, please complete our Egg Donor Screening Form.

If you want to be a surrogate with our program and have read the requirements, please complete our Surrogate Screening Form.