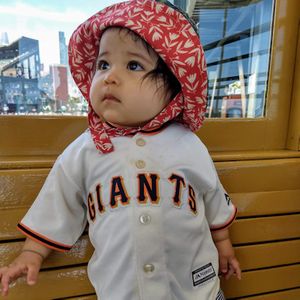 I am a Mom! I am the Mother!
Claudia
Hi… my name is Claudia, and I'm infertile. Yes, this is an awkward way to introduce myself, but I figure we cut through the niceties and get right to it. My partner and I met when we were 39, and at 40 we realized if we were going to have kids we best get on the train and get going. So… we tried, and we tried, and we tried—for three years. Not a super long time, but those years were jammed packed—full of heartache and sadness. Let's see, we endured 6 miscarriages, and the loss of 7 babies… one of my pregnancies was twins. The day I lost them was the worst day of my life. We did everything… the natural method, IUI, IVF… all of it. I felt like a pin cushion with all the shots I had to take, and at times and didn't recognize myself when I looked in the mirror. So after some serious soul searching, we decided to stop using me as the means to bring a baby into this world and we began our search for someone else to carry our baby.
There isn't a guidebook to using a surrogate; however, the process was made easier when we found Creative Conceptions. The idea of someone else carrying my child was unwelcome to me at first. I felt like a failure, but through the love and support from my partner, therapist, doctors, and this agency, I realized that the women who do this for those who can't are true heroes… they are amazing! We were matched with an incredible angel surrogate who took the absolute best care of herself and our baby. We got weekly baby bump pics and made recordings of our voices reading and singing for the baby to hear through belly headphones. Also, when I got sad and longed to feel my baby growing, I would send our angel a note and ask her to rub her belly and tell it mama was thinking of you and cannot wait to hold you… and she would.
The birth of my baby was the best day of my life! Our angel surrogate gave birth to our beautiful girl, who is now a year old. I am a mom! I am a mom to the most curious, funny, social, and chill kid! This baby and I didn't take long to bond, and now when she walks over to me and lifts her arms up and wants me to hold her, I feel the most at peace and so full of love. I am so grateful that we chose surrogacy and so grateful to the women who do what I can't—make a baby. I am also so grateful to Creative Conceptions for making the whole process flow with ease… for staying on top of all the paperwork… so all I had to do was get my nursery ready for that crazy beautiful bundle of love that I get to raise. I am a Mom! I am the Mother! It was a tough road getting here, but soooo sooo worth it.