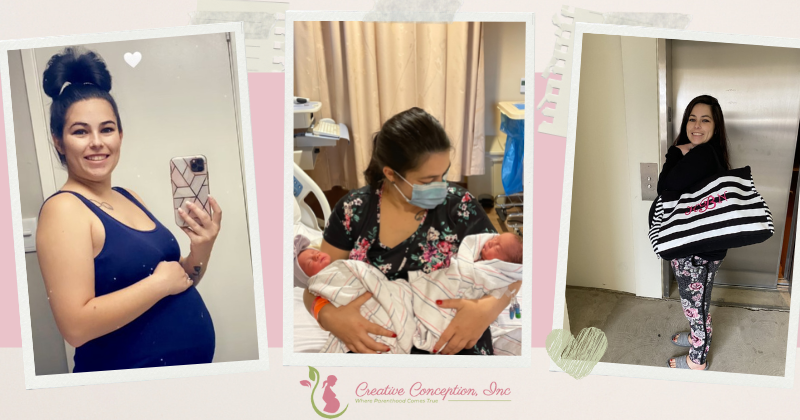 Why did you choose to be a Surrogate?
I chose to be a Surrogate because I had seen a family member struggle with their own fertility and I wanted to help families that were unable to have children on their own.
Why did you choose Creative Conception, Inc?
I chose Creative Conception, Inc because I felt very comfortable and safe. I never once felt pressured into becoming a surrogate and I appreciated their transparency with everything from who qualifies to how the journey would be.
Did your family support your choice to become a Surrogate?
My husband was my biggest supporter. I wouldn't have done it without his support. It's important to have someone support you. My family and friends were also on board.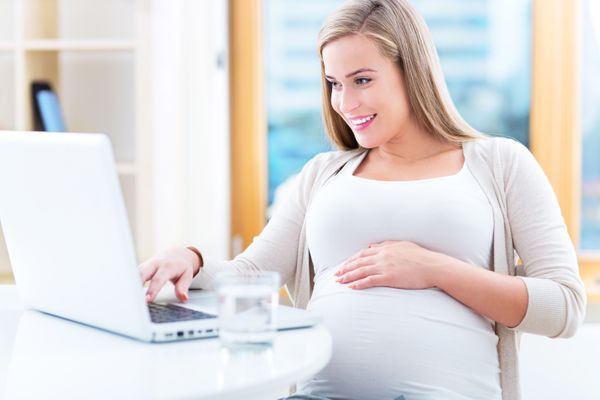 What has surprised you most about being a Surrogate?
I think there have been a couple things that have surprised me. First would be the amazing support groups of women and family's going through both sides of the journey. Because surrogacy isn't extremely common, I thought I was going to feel more alone but I didn't. There are so many women out there to just support others through this process. The second thing that surprised me is how incredible my friendship with my IPs became. I knew I wanted to stay connected but I didn't realize how close we would become and I am so blessed to have them.
What has been the highlight(s) of being a Surrogate?
Definitely being able to give someone a family or growing their family. Being able to call my IPs friends and knowing that I wanted to do everything to make it to the end goal. Being updated weekly with beautiful photos of my surro babies and seeing them grow.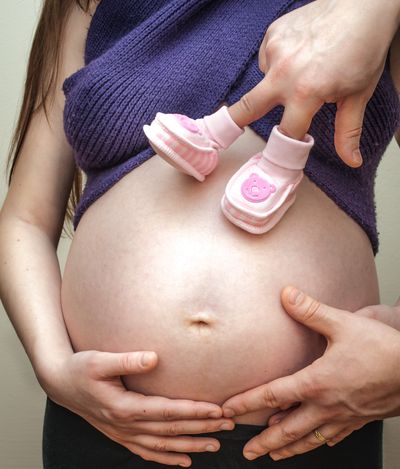 How has your relationship been with your Intendeds or Intended Parent?
I was blessed with AMAZING IPs and Creative Conception, Inc did an incredible job matching me with the perfect family. I talk to them frequently and get updates often. We are even planning trips together. It really feels like an extended part of my family that I didn't know I was missing.
What advice would you give someone interested in becoming a Surrogate?
I would definitely recommend doing as much research as possible before beginning the process and fully understand what the surrogacy process entails. Make sure that you advocate for yourself and ask lots of questions. And of course going through Creative Conception, Inc would be the best first step :).
Would you become a Surrogate again?
Absolutely 100% I would do it again.
Without question.

If you are in need of a surrogate and/or egg donor, please complete our Contact Information for Intended Parents Form.

If you want to be an egg donor with our program and have read the requirements, please complete our Egg Donor Screening Form.

If you want to be a surrogate with our program and have read the requirements, please complete our Surrogate Screening Form.