Same-Sex Parenting
Egg Donation • Surrogacy • Support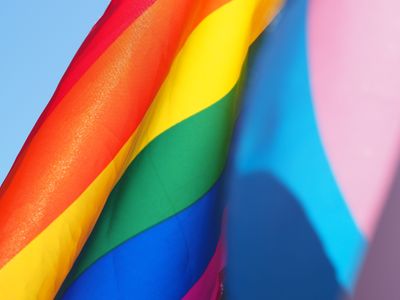 Same-Sex Parenting
Creative Conception, Inc. thrives on helping anyone who wants to become a parent make that dream come true, regardless of their sexual orientation. Surrogacy is a wonderful way for same-sex couples to successfully build their families. Creative Conception, Inc. is a proud member of Men Having Babies and has helped dozens of gay and lesbian couples successfully complete their surrogate journeys. Surrogacy is a great option for gay men who want to be biologically related to their child as well as for lesbian couples who are unable to conceive on their own. With gay men and some lesbian surrogate situations, pregnancy is most commonly achieved using an egg donor and in vitro fertilization (IVF).
In general, the surrogacy process is the same for same-sex couples and individuals as any for any other intended parent, yet there are a few key things to think about:
Deciding who will be genetically related to the child
Same-sex couples must decide whose sperm or egg will be used.
Some intended fathers choose to fertilize multiple eggs using both partners' sperm, allowing either or both of them to be the biological father of a child.
Some intended mothers choose to fertilize multiple eggs using each of their eggs and the same or different sperm, allowing either or both individuals to be the biological mother of the child.
Same-Sex Surrogacy Laws
Each state has its own laws surrounding surrogacy regulation and some states do not recognize surrogacy contracts at all.

In some states, LBGT couples/individuals must go through additional steps to be legally recognized as the parent(s) of their child.
This process most often takes place through a pre-birth order, a full adoption, step-parent adoption, or second-parent adoption. It is important to work with an experienced attorney who can navigate the surrogacy laws in your state to ensure all necessary steps are taken to fully secure your parental rights.
HIV and Surrogacy
HIV-positive people are perfectly capable of having healthy children through surrogacy without any risk of transmission to the baby or the surrogate.

The SPAR Program (Special Program of Assisted Reproduction) has helped heterosexual and same-sex couples achieve their dreams of parenthood despite HIV. If you or your partner are HIV-positive, Creative Conception, Inc. can guide you through the process and connect you with the SPAR Program so you can achieve your dreams of becoming a parent.
Creative Conception, Inc. looks forward to partnering with you on your exciting journey to parenthood and committing to our goal of providing you a stress-free process, supporting you from the very beginning to delivery and beyond. You can start your journey toward becoming a parent by filling out our form and scheduling a consultation at the time that works best for you!

If you are in need of a surrogate and/or egg donor, please complete our Contact Information for Intended Parents Form.

If you want to be an egg donor with our program and have read the requirements, please complete our Egg Donor Screening Form.

If you want to be a surrogate with our program and have read the requirements, please complete our Surrogate Screening Form.